Your April Gardening Guide
Spring is in full swing and it's now time to protect and prepare your garden for the summer. Here's our April Gardening Guide:
Keep growth under control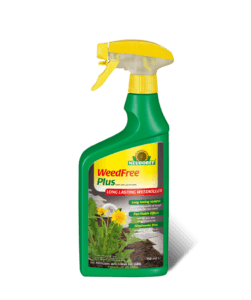 With the sun out and things warming up, weeds will start to make moves on your flowerbeds, containers and lawns. Keep them at bay by mulching your beds and digging them out as you see them. We recommend Neudorf Weed Free Plus to help keep weeds at bay. If you're unsure how to control a particularly persistent weed, just ask one of our friendly team.
Repair your patchy lawns
Lawns are best repaired when it is damp and cool outside, so April is ideal. Miracle-Gro Patch Magic is perfect for bare patches and gives your lawn a feed boost at the same time. If you are plagued by damp, boggy patches, try scarifying your lawn. Simply tread a garden fork in all over your problem patches and leave the holes open to help drain and aerate. If you have patches that just don't want to behave, let us know. We can put a plan of action in place to get your lawn ready for BBQ season! 
Sow herbs and wildflowers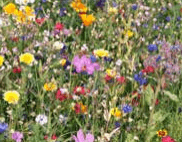 Wildflower seeds take easily to well-weeded areas in the sun and are a good way of bringing natural, varied colour to your garden. Herbs are also easy to grow and can be sown directly outdoors. Whether you have a few pots on your balcony or whole beds, growing your own fragrant foliage is a simple and satisfying pastime. For more tips and advice on how to get your garden ready for the summer visit Bradley Fold Garden Centre. Whilst you're there, why not pick up everything you need for your April gardening tasks or browse our selection of stunning garden furniture and plants?