Your June Gardening Guide
Summer is here and it's time to keep cool! Here's our June Gardening Guide:
Fight the heat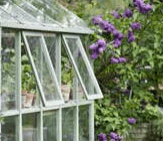 As summer approaches, temperatures under glass will be significantly higher than outdoors. This means the residents in your greenhouse will need some protection from the heat. You can provide ventilation by opening the vents, windows and door. If that's not doing the trick, blinds, netting or glass paint will give extra protection. We have many options for greenhouse shading available, each with their benefits. Feel free to ask and we can advise the best for you.
Keeping up maintenance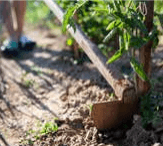 Keep weeds at bay using a hoe, ideally when it is hot and dry to prevent them from re-rooting. Lawns should be thriving and will need cutting back weekly to your chosen length. If you are using irrigation to keep your lawn from drying out, do this early in the morning or late in the evening to prevent sun scorch. 4
General maintenance is one of the most important things you can do for your garden, so come and see us for advice on the right products and tools to keep things watered, weed-free and tidy!
Summer harvest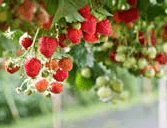 Lettuce and other salad leaves are ready for your refreshing summer salads. You can also now make the most of your strawberries, enjoying them straight from the plant, or with some cream and buttery scones from the garden centre. Keep an eye out for runners (little shoots that run off the main plant) which you can separate and pot up for new strawberry plants next season.
Most important of all though, is to make sure you relax and enjoy the beautiful outdoor space you have created.
For more tips and advice for your June gardening, or to browse our selection of gorgeous plants and stunning garden furniture, visit Summerseat Garden Centre.