This month is all about laying the foundations for summer. Here's our May Gardening Guide:
Planters, containers and baskets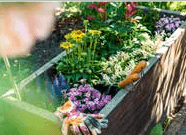 Now is the time to prepare your planters, containers and baskets for summer displays. Empty your containers and baskets, giving them a wash with some mild soapy water. Prepare any planters with some broken crockery in the bottom for drainage and then fill with a good multi-purpose compost. Westland Multi-Purpose Compost with added John Innes is naturally peat-free, organic and a great all-rounder.
Summer bedding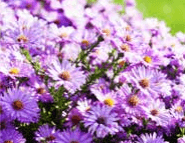 It's best to start getting your summer bedding plants in your borders, pots, containers and baskets later in the month, when it's warmer and risks of late frosts have passed. Petunias are traditional but come in an incredible range of colours. Calibrachoa, or Million Bells, is a wonderful addition to baskets, as is Nemesia. We will have all the usual summer favourites in stock, including mixed multipacks that have everything you need for your tubs and baskets in a handy pack!
Set up for a party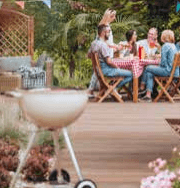 Summer is just around the corner and you can now get prepping for those BBQs and family gatherings in the garden. A power washer will get the grime off your patios and decking, or Resolva and a long-handled wire brush will do the trick just as well.
If your BBQ is looking a bit sad, there are more options than ever for al-fresco cookery. From the trusty gas or charcoal grill, to wood fired pizza ovens, the outdoor kitchen is on the rise! Furniture sets are also very much in demand this summer so make sure you don't leave it too late to furnish outdoors. For the finishing touch, solar lighting brings the atmosphere after dark.
Visit us for more advice on May gardening and to browse our stunning selection of garden furniture and accessories.