Your Winter Gardening Guide
As winter arrives, it may seem like the gardening season has come to a halt. However, this is the perfect time to take care of some essential tasks that will ensure a healthy and vibrant garden come spring. In this blog, we will discuss the top winter gardening tasks to help you maintain and prepare your garden during the colder months.
Pruning and Trimming:
Winter is a great time to prune and shape your trees, shrubs, and hedges. Remove any dead or damaged branches, and trim back
overgrown plants to maintain their shape and promote healthy growth in spring. Don't forget to keep clearing away fallen leaves and debris. This not only keeps your garden looking tidy but also helps prevent diseases and pests from taking hold.
Out With The Old and In With The New
Believe it or not, you can still introduce new plants to your garden during winter. Choose winter-flowering varieties such as pansies, violas, winter heath, or hellebores to add vibrant colors to your garden during the colder months.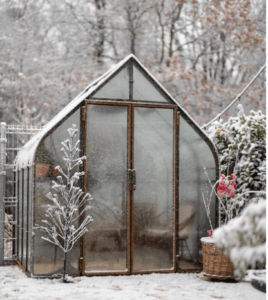 Protect Delicate Plants:
Take measures to protect sensitive plants from the harsh winter conditions. Consider moving potted plants indoors and raising your outdoor containers off the ground to prevent waterlogging.
Frost covers such as Grow it Protective Plant Jackets or G30 Warming Fleece, will insulate your containers against the frost, if storing plants inside is not an option.
Garden compost
As the season's change it's essential to create a healthy foundation for your autumn garden. Soil improver is made from decomposed plant waste, usually in a compost bin or heap. It is added to soil to improve its fertility, structure and water-holding capacity. A wide range of peat-free composts are available in-store, speak to our helpful plant team to choose the best soil improver for your garden.
Mulching:
Apply a layer of organic mulch around your plants to insulate the soil and protect the roots from extreme temperature changes. This will help retain moisture and provide an additional layer of warmth during the winter months.
Plant bulbs for Spring: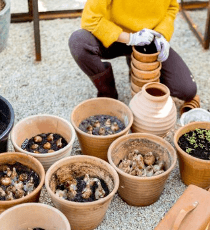 It is a good idea to plant your Spring-flowering bulbs before the winter frost. We have plenty left at the garden centre with a huge variety to choose from that bloom from February to May.
Why not try layering your bulbs in pots, with a variety of flowers popping up every few weeks, this will add interest to your garden throughout spring.  See our recent social media posts for tips on how to create your own bulb lasagna.
November is the perfect time to plant fruit trees, allowing them to establish themselves before the next growing season. It is therefore fitting that National Tree Week is also set in November, encouraging Britons everywhere to give home to a tree and keep our country lush and fruitful.
Keep off the Lawn!
Although your lawn maybe in desperate need of a trim, by cutting the lawn now you risk cutting the grass too short, which stresses the plants and can weaken their root system. A damaged root system can lead to a thin and weedy growth.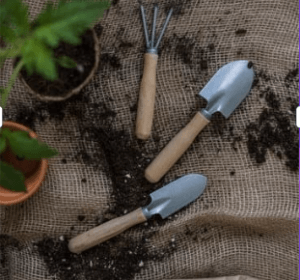 Odd Jobs Now you have your new bedding, and you have pruned everything that needs to be pruned, it's time to catch up on some odd jobs before spring arrives.
Gardening tools need to be cleaned, secateurs need to be sharpened and oiled.
Any old plant pots could be washed so they can be used for new plants in spring.
Watering
Watering may still be necessary for conifers and other evergreens, especially if you have moved them under cover where they receive no rain. Check evergreens and conifers at least weekly and water if needed. Avoid watering if frost is forecast.
Winter Retreat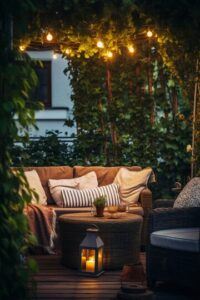 With the right accessories, you can enjoy your garden all year round. Create a winter wonderland with outdoor lighting. Hang string lights along fences, trees, or pergolas to create a magical ambiance. Solar-powered lanterns or LED spotlights can also highlight specific areas of your garden, bringing a cozy glow on those dark winter nights.
Adding a fire pit or patio heater, will create a warm cozy focal point for outdoor gatherings. Imagine sitting around the fire, sipping hot chocolate and enjoying the crisp winter air.
It's time to pop on your warm hats, to embrace the opportunity to care for your winter garden, and enjoy the rewards of a beautiful and flourishing space when springtime comes.
Happy gardening!